Happy new year
I wish a very HAPPY NEW YEAR to everybody on this forum, may God bless all of you.
Happy new year to all from my side as well.
  ╔══╦══╦══╦══╗
  ╚═╗║╔╗║╔╗║╔╗║
  ╔═╝║║║║║║║╚╝║
  ║╔═╣║║║║║╠═╗║
  ║╚═╣╚╝║╚╝╠═╝║
  ╚══╩══╩══╩══╝
¤ø"¸¨°º¤ø"¸ ¸"ø¤º°¨¸"ø¤º°¨
¨°º¤ø"¸ HaPpY ¸"ø¤º°¨
¸"ø¤º°¨ NeW yEaR``°º¤ø"¸
¸"ø¤º ``°º¤ø"¸ ¤ø"¸¨°º¤ø"
very warm wishes to everyone May God bless everyone fulfill all wishes.

Happy new year 2009 to everyone.

warm regards,
Bhullarz.
All new year threads merged.
Google 2009 Logo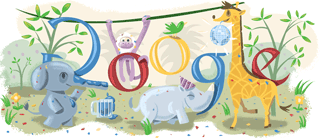 Happy new year you sexy people!
Hi everybody,

WISH YOU VERY HAPPY & PROSPEROUS NEW YEAR TO YOU ALL.


CHEERS!